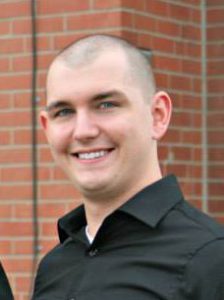 Laptop Pitstop
.
So Much More...
Than A Computer Store
Welcome
Thank You For Visiting
.
Latest News
Thanks for visiting our new website. Please bear with us while we are in the process of constructing it. While some links and pages work some will not. Please check back as we make this transition because there will be some new and good features for you to use as our customers. Thank you for your continued support of Laptop Pitstop
-The Laptop Pitstop Team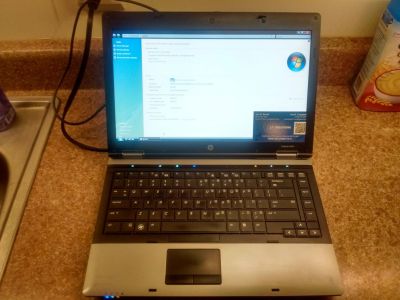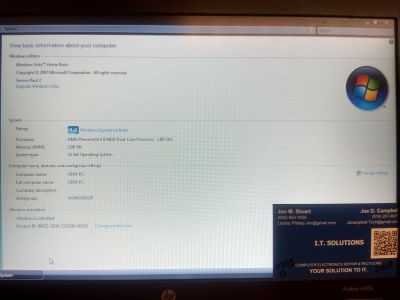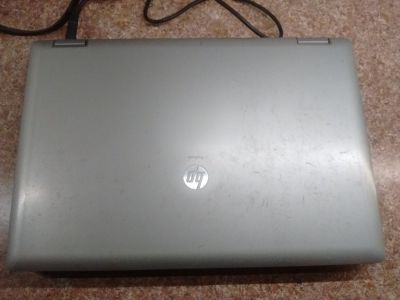 Free with Remote Support Contract! - (Starting at $250.00 supporting 2 additional computers - Payment Plan Available!)
Windows Vista Home Basic
AMD Phenom II N620 Dual-Core Processor 2.8Ghz (Comparable to low-end Intel iCore3)
 2/3/4GB DDR3
Bluetooth
Wi-Fi
CD/DVD Burner
ESATA
USB 2.0
DVI Display Port - Supports DVI, HDMI, VGA
Facebook Reviews
I bought a used computer from you (a desk top). Now I'm afraid to get rid of it because I know you put the best parts in it, when you rebuilt it. I need to get a new one with more horse power (speed) and memory. You can be sure I'll be getting it from you, as you know me and what my needs are (I don't know how you do that btw). Anyway, its all about TRUST and believing. You go out of your way to make me happy and that is a rare trait. Usually, you can't get anything done in todays world without having to have a re-do, but not with you, you do things right the first time and I appreciate it. Thanks for getting all the viruses and bugs out of my computer when I have problems. I've had other technical support people help me with my problems and I've usually had more problems after they tuned up my computer but, not with you lol. Thanks for doing a fantastic job of keeping my computer up and running and I don't even know your working on my computer that's how smooth it is, I love your service and recommend everyone give you a chance. Thanks for your honesty and the explanations you give me to my problems. I don't trust anyone with my computer anymore...that's says a lot about your service. I've had Century Link as my support before (and others) and they always messed something up! If anyone wants to know about the service you provide, they can are welcome to ask me! You are the best you can get and that's no joke. Thanks for EVERYTHING you do Michael (from fixing my security camera to keeping my computer up and running)! Kudos!

Ken Suvanto
4/18/2017

Have been working with this group for several years and would recommend them to anyone young or older. They really take their time to explain in language that you can understand - which most companies don't take the time to do. They are full service many times going above and beyond to take care of your business and make sure your website and your equipment is ready to go at all times. They have also been very instrumental in times of crisis to jump in and do what is needed to make you succeed. 4 Thumbs up to Jon and his crew for taking care of business!

Renee Schlag
4/17/2017

They have quality customer service. That is hard to find. Thanks for taking the time and going the extra mile by explaining my individual computer problems in a way I could understand! I recommend you to all my friends.

Cheryl Burns
4/11/2017

Excellent personal service. Highly recommend. Would use again

Kat Sewell
1/27/2017

D.j. Walker
1/10/2014

Shelly Dilley
9/29/2013

I highly recommend lap top pitstop they are very smart about computers and are great guys and he does great work on my computers. I don't know what I do without them. And their prices are very reasonable.

Juanita Kempf
9/03/2013

Excellent personal service. Highly recommend. Would use again

Kat Sewell
1/27/2017
Hello and welcome to the Laptop Pitstop of Maryville, Missouri website. We are dedicated to providing you with exceptional services at very affordable rates. When it comes to electronics we handle anything from Desktop PC's and Laptops to Game Consoles, Cellular Phones, Tablets, LCD or LED TV's, Car Audio, Remote Start, and even component level repairs. We use only the highest quality components we can find for the highest quality repairs and services in our area. This gives us an edge in the electronics repair market and allows us to deliver excellent quality services at low prices for our customers.
-The Laptop Pitstop Team